XPACE Xupper Club is the Brighter Cafeteria of Tomorrow.
Located on the 6th level of XPACE, it serves as a platform for businesses to innovate, ideate and explore the future of F&B. We understand the importance of collaboration and its power to propel all to greater heights.
The cafeteria was birthed to excite fellow F&B partners that no idea is too big to execute. We've partnered with The Wok People (TWP), one of Singapore's leading institutional caterers, to reimagine and turn their vision of the Cafeteria of Tomorrow into a reality. In XPACE Xupper Club, TWP showcases cutting edge technologies such as manless checkout counters, facial recognition, cashless transactions, service robots, Ecolab smart system for environmentally friendly cleaning and an app that allows pre-ordering of meals to reduce food wastage.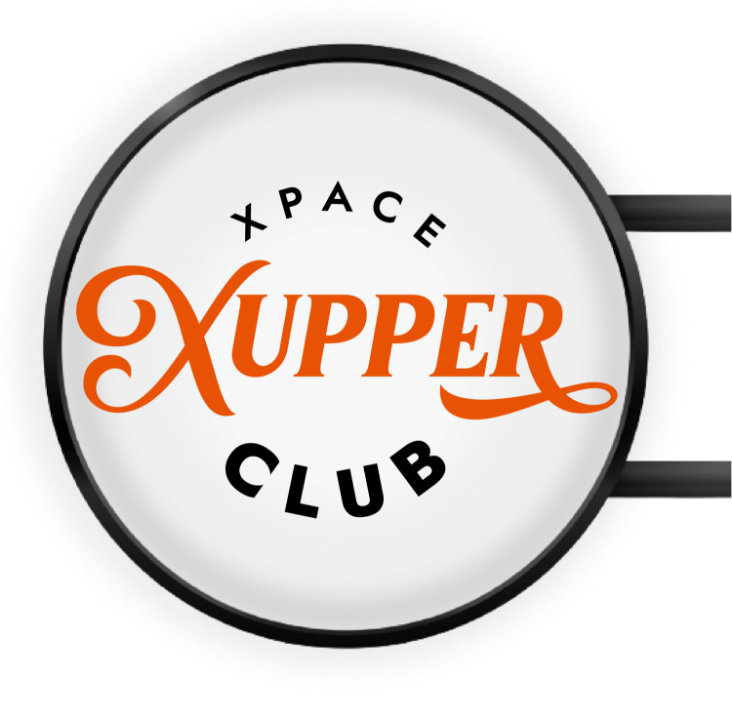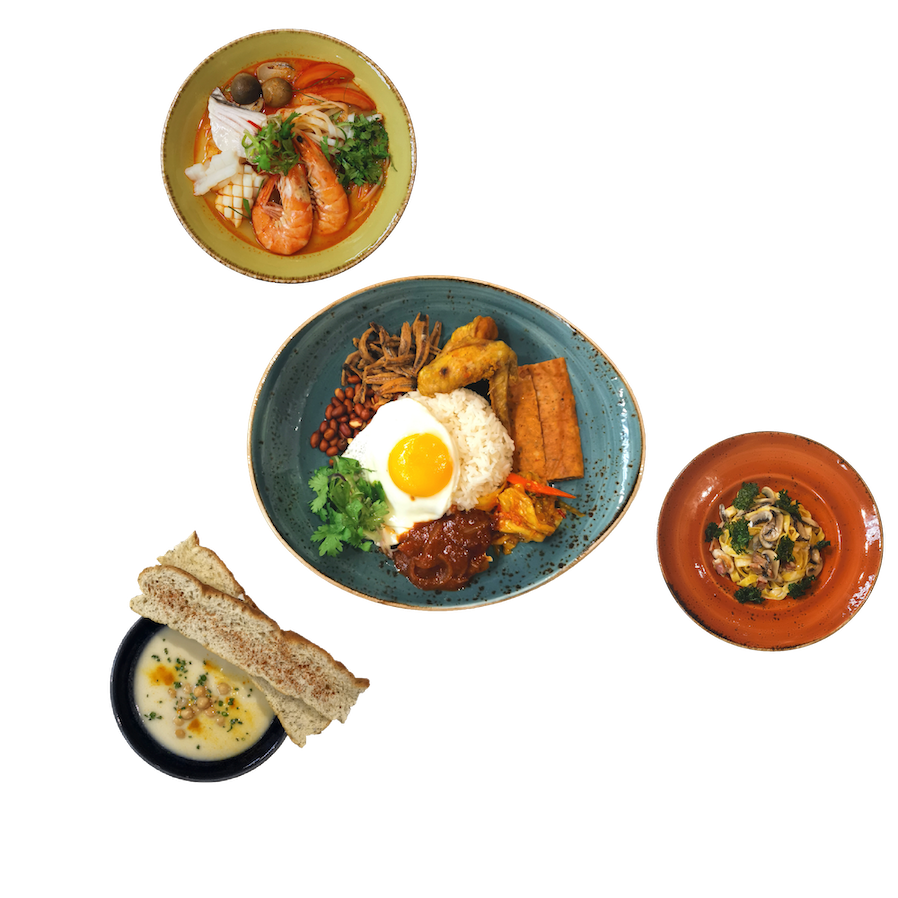 As an ardent supporter of local businesses and farms, our cafeteria serves nutritious food that is good for the body and for Planet Earth. Fresh, local and sustainable produce such as vegetables, eggs, fish and alternative proteins, form the key ingredients of our creative recipes that are updated weekly.
It is our dream that XPACE Xupper Club will be the embodiment of XPACE where avid food players have endless opportunities to implement their ideas and shape the F&B industry together with us.
We are located on the 6th floor of the XPACE Building at

218 Pandan Loop
Singapore 128408
We are open from Mondays to Fridays, 9AM to 4PM.
We are closed on Saturdays, Sundays and Public Holidays.

We have weekly curated menus that will leave you wanting more! There are 4 different stalls that sell a variety of warm hearty meals.
From freshly toasted kaya butter bread to a piping hot cup of kopi or even a warm bowl of mushroom soup and a plate of fragrant nasi lemak, there's always something special for the day where nothing is repeated twice. Click here to view the menu of the week.
We are a fully cashless cafeteria.
We accept everything from Visa, Master, AMEX, Google Pay, Apple Pay to even payment via facial recognition!
Just no cash!
Yes we do! 
You can also order your meals via GRAB if you would like the added convenience of having the food delivered to your doorstep.